Can A Felon Get A Job At Walmart?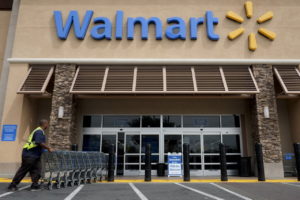 If you have a felony and are looking for a job, one place to consider is a large retailer, such as Walmart.
Workers are always in demand here. After all, Walmart is the world's biggest private employer! Moreover, the company makes it a point to say that it is an equal opportunity employer.
Is this really true if you have a criminal record?
Walmart like many other retailers (eg Target, K-Mart/Sears) will NOT hire a felon who is a sex-offender, or has a conviction for violent crimes or theft. Individuals who have committed theft, burglary or violent crimes will most likely not be offered employment at Walmart.

So if this applies to you, see what other jobs you may be eligible for here.
Still, to have a shot at getting a job, you must be prepared to pass Walmart's mandatory criminal background check and a drug test.
How Hard Is It To Get An Entry Level Walmart Job?
To get some hard core data, we have sent a couple of felons undercover to try to get hired at a local Walmart in the state of Massachussets. Both individuals were offered cashier positions, on the condition that they would pass a drug test.
Since both applicants were on probation and successfully passed all their drugs tests previously, they also passed the ones Walmart gave them.
However, after a week or so both people received a letter in the mail from the company, stating that they made a mistake filling out the background check portion of the application. The letter instructed to call a global background checking company.
When they called this company they spoke with an Indian customer service representative. He asked them for their social security numbers along with other personal information needed to run a global scan on their backgrounds and then sent it to Walmart.
This rep told them that it will be around 5-10 days before Walmart goes through the information and gets back to them. Since no one got back to them, after a two week wait, both applicants called to check in, and were denied employment.
Stated reason: failure to pass the criminal background check.
Should you bother applying if you have a felony?
Yes!!! You should always apply to any local position available, because you don't know where luck will catch up with you.
Here is the real deal with Walmart:
– Most locations will only consider you if your felony happened at least 7 years ago. However, unfortunately, many places deny felons even if the crime was committed 12-18 years ago. So don't be surprised if you get denied.
– You will only quality for an entry level sales or night stocker position. No management jobs for felons.
– From speaking to hundreds of people across the country who are in the same situation, it looks like location plays a huge factor. In some cities and states, Walmart stores are more willing to give felons a shot at employment, while in other places, historically they alway say "no". In fact, there have been many cases where a felon was able to get a job at Walmart in one state, but was denied after moving to another state. This means that you have to apply and see what happens with your local store.
– You must be HONEST about your record when filling out the application. If you lie, and they discover the felony on their own (they always do) you will be FOREVER barred from applying to any Walmart, Sam's Club, Wayfair, and any other company that Walmart Inc. owns.
– The hiring manager makes the final decision after interviewing you. If you make a good connection and are able to show that you are an honest hard working person, who just needs a chance, there is a strong possibility that you will get the job.
– The company evaluates each applicant on an individual bases, and also considers the circumstances surrounding the committed crime.
– Your chances of getting a job will be higher if you have relevant skills and experience.
– If you have a money or theft related conviction, you should not bother applying.
Does Walmart Run a Background Check?
Its Walmart's corporate policy to conduct a background check for all of its potential employees, including those applying for part time positions.
The company uses the information it will gather through the background check to assesses the candidate's past problems with the law, and the the nature of the offenses.
However, based on this information, the hiring managers will also make a judgement regarding a candidate's moral values, ability to be honest, to work hard, to communicate in appropriate ways with customers, to stay out of trouble, to make sound decisions, and follow the rules.
A criminal background check will reveal all your convictions and none-convictions. It will also include cases that have been dismissed and were not prosecuted. A thorough background check will also include items such as your: financials (credit score, credit card debts, loan defaults, etc), driving record, and education history.
If you have your record expunged, Walmart will not have access to your past criminal history.
A standard background check can take anywhere from 3 days to 1 week. An FBI background check takes up to 30 days, but Walmart does not usually do those. Thus, it can take as long as 1-2 weeks for the hiring manager to get back to you, after he has run the background check.
How far back can the background check go?
In most states, companies are allowed to request a 7 year history. However there are states that allow a prospective employer to look as far back as 10 years. While this is very daunting, as if the past that is long gone is still haunting you, you still have to apply for jobs, and hope that the hiring manager will recognize your skills and desire to work hard.
Keep in mind that Walmart uses very comprehensive background checks, that include both state and national databases, to get the most complete information. They don't use online instant background checks, because those databases are usually incomplete, and employers don't like to rely on them.
What is the hiring process at Walmart like?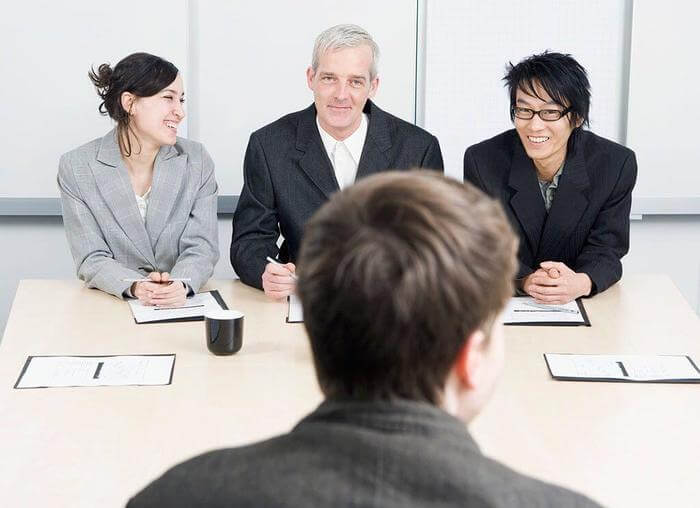 If you want to apply, here is how you do it, and the steps you need to best prepare for the job interview.
Step 1: Fill out an online application. Today, Walmart does NOT accept paper applications. If you don't have access to a computer and or internet, you can go to a local store and fill out their online application at the help desk computer.
Step 2: After filling out all your basic information and which position/s you are interested in, you will need to go through an Assessment Test. There will be around 65 questions on different topics. The better you do on this test, the more chances you will have to get called back for the interview.
Step 3: If your application gets accepted, you will be asked to come in for an interview. You may have more than one person interviewing you at the same time. At most stores, there will be 3 managers talking to you. This may be stressful, so its important to prepare yourself, and maybe run a mock interview with a few friends or family members.
During this time, the hiring manger will start asking questions about your background. This is the moment where you have to be 100% honest about your criminal record. If you lie or even slightly change what happened, they will find out the truth after doing a thorough criminal background check. So lying ultimately ruins your chances of getting this job!
Step 4: Depending on the store and position, you may be called for a second interview.
Step 5: If you pass all the interviews, the company will conduct the criminal background check and a drug test. Its very important to stay drug free, because Walmart reserves the right to repeat the drug test at any point during the hiring process and even after. This means that they can take away your offer of employment of your current job, if you fail the drug test.
Step 6: You may need to wait 1 to 2 weeks to find out your answer. If you don't hear from them yourself, you should call.
Step 7: If you get hired, there will be a three day orientation for new employees, where you will learn all of your duties as well as Walmart's general policies and procedures that all employees must follow.
Tips for landing the job
Here is what you can do to put your best foot forward during the hiring process and increase your chances of being hired.
1. Indicate on your application and during the interview that you are available to work during any day of the week and any hours of the day. Many Walmart stores require night shift workers, and felons often get specifically these jobs.
2. Be open to any type of a position, and say so on the application and during the interview.
3. Look neat and professional when you come in for the interview
4. Be 100% honest. Share the details surrounding your crime but also stress how you have reformed since then.
5. Talk about relevant skills, and character traits that would make you an outstanding Walmart employee.
How Much Money Do You Make At Walmart?
According to Glassdoor, cashiers at Walmart earn $9-10 per hour. This is around $18,000-20,000 per year. In 2015, Walmart raised its minimum pay for most workers to $10 per hour. Many earn an average salary of about $13 per hour, which is equivalent to $26,000 per year.
Part time workers earn an average of $10 per hour, which is more than the current federal requirement for minimum wage.
You salary will depend on the store location (stores in some cities and counties pay more than others), as well as years of relevant experience.
When Do You Get Paid?
In consideration of its employee's varied needs, Walmart has set up a system called "Instapay" where a worker can withdraw half of her wages before the pay day. This is an app that allows you to transfer money from your earning directly into your checking account, prepaid account, or Walmart Associate Paycard. There are also financial planning tools within the app that can help you pay bills on time, set financial goals, and start to pay off debts. It costs $3 per pay period to use the app.
Workers get the rest of the salary on a biweekly bases, which is standard policy for most employers in US.
Additional Resources:

– Truck driving jobs
– Roofing jobs
– Freelance jobs

Or consider going to college to learn new skills and find better paying jobs than Walmart's minimum wage.